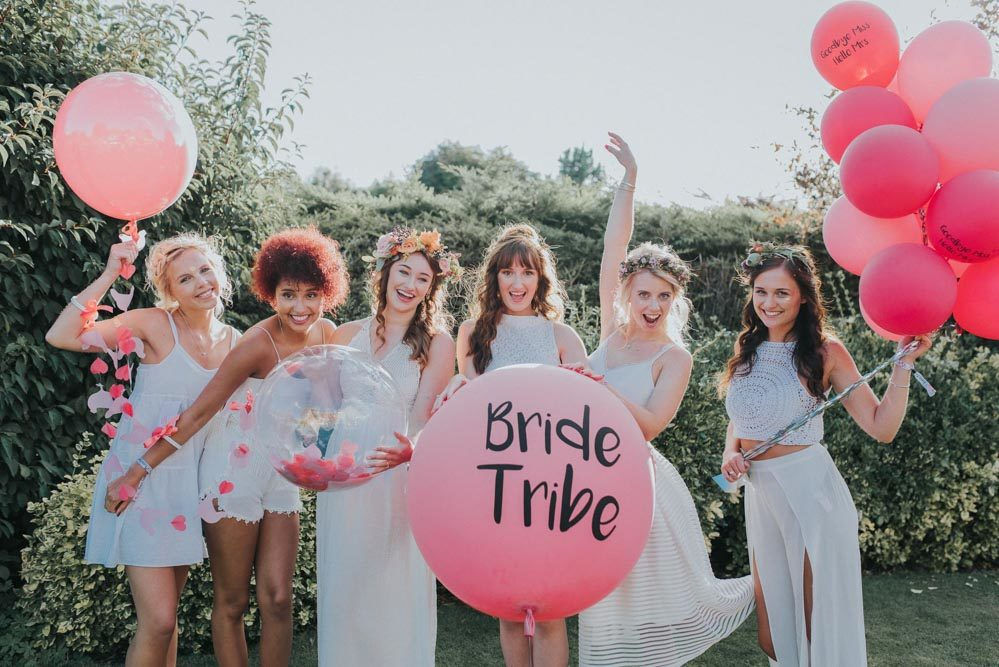 When you are planning for your dream wedding, it's important to grab your favourite girls and treat yourselves to an unforgettable night out! Some brides-to-be prefer a quiet and comparatively tame evening at home with her besties. But, this doesn't mean that it has to be boring, uneventful or missing in all those fun, girly moments and conversations. Organise a few
hens night games
to make your hens party worth memorable. If you are looking for a hilarious and funny hens party game, wedding absurd comparison is the right choice for you! Wedding absurd comparison game is the perfect choice to break the ice at any hens or bachelorette party. This hilarious game allows you to get to know the bridal party and other wedding guests.
 How to Play?
The ultimate aim of this game is to come up with the most absurd answer to a variety of questions that are thrown at them. Compete with the other participants to provide the most absurd answers possible. Players can take turns to ask questions or create fill-in-the-blank statements about the bride or hens party while other players offer hilarious answers to the questions. The person who provides the funniest answer will be declared as the winner. This game is sure to live up any bachelor, bachelorette, or
hens party
. The pack includes 96 absurd question cards and 107 absurd answer cards. So, what are you waiting for? Place your order now to get the most absurd game you'll ever get to play!