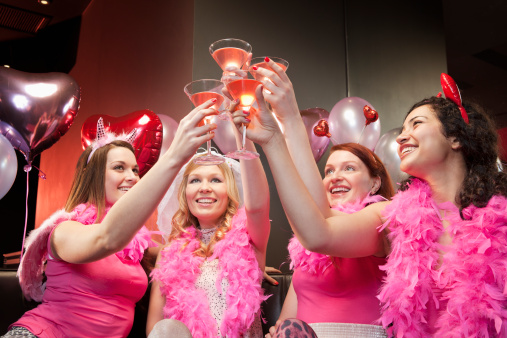 The
hens party
is a rite of passage that most brides especially look forward to. Nevertheless, the week before the wedding is when some brides are powering through a crash diet keen on fitting into that dress and looking perfect for the ceremony. Plan a healthy hens party instead so that she'll thank you the next day!
Present a Delicious Array of Wellness Foods
Instead of a sickeningly sweet chocolate cake, pastries and sinful pastas that have the bride gain weight at her bachelorette party, you must opt for a change. Wellness foods can be delectable with a vast variety that still has the bride adhering to her diet. You can include white meats like fish and chicken that are portion-sized instead of red meats for a healthy alternative. Speak to a chef who can cater for the party and inform him of the bride's food preferences to make a customised gluten-free meal she loves! It is the best way to avoid that sickeningly full feeling, as you can gorge on light and summery salads, low-calorie granitas to feel light and fresh.
Laughter is the Best Medicine so head to a Comedy club!
Say no to strippers and head off to an evening of fun at the local comedy club. To make this extra special you can arrange for her favourite comic to be at the event. Laugh away at outstanding stand-up comedy to get those endorphins flowing and you can send the bride to her wedding glowing. A healthy hens party with a carefully planned itinerary and some exciting
hens party accessories
are fast gaining popularity. It is the best way to steer clear of nasty hangovers the next day from too much drinking if that's what you really want.