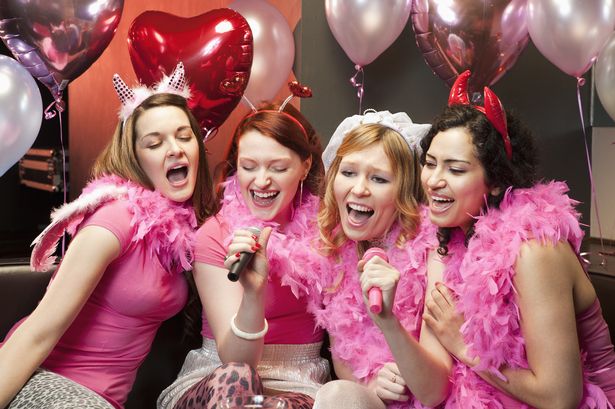 A bachelorette party may be all about tradition, but many brides today seek to step away from convention. Indeed drinking and ogling at male strippers is great for many but does not appeal to some discerning brides. This write-up is your guide to some excitingly progressive
hens party ideas
that are never-done before.
Have a Cow-boy Party
A cow-boy party gives you the perfect opportunity to have a new-fangled theme where you can dress as cow-girls and invite male strippers dressed as cow-boys. Host it away from the city at a barn with fun events like square dancing and a country-singer's performance and you're all set. It is sure to delight every bride who hopes for an unconventional hens night!
A Sunrise Party
A sunrise party is all about welcoming the day with a number of fun activities. Perfect for a health-conscious bride, these parties can be yoga-themed and ooze wellness in every aspect. You can lay out a fine array of organic food options and host the party at a rooftop where you can welcome the sunrise. Include rejuvenating events like a curated yoga experience with a cute instructor, aerobics and meditation. You can finish off the event with a relaxing massage at the spa and move on to a wellness brunch.
Crash Boys Night!
Many couples plan to have their parties on the same night. This gives you the chance to break the one cardinal rule of a bachelorette bash by inviting the boys! Brides love this idea as it gives them a chance to see what their significant other is up to. In case men's event isn't that night, the groom may still be having a boys night that you can plan to crash. Together with the boys you can have some fun
hens party games
and watch the bride and groom enjoy together on this very special night.