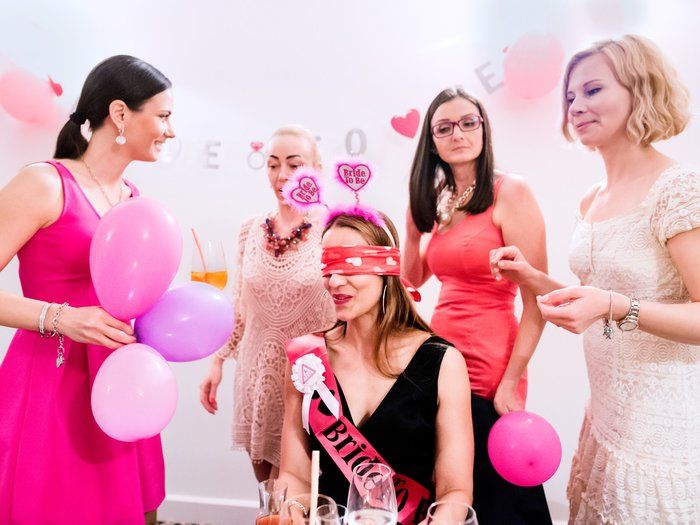 Hens nights and bridal showers are two very different celebrations that mark the same important aspect of a bride to be's wedding week. Some could easily mistake one to be synonymous with the other, as their purpose is basically the same. However, from the
hens party activities
, the invitees and the gifts given, one is very different from the other!
Hen's Night
Hen's nights were traditionally (meaning a few years ago) associated with a lot of racy
hens party activities
, a lot of bar-hopping and drinking, and wearing frivolous outfits to suit a very rambunctious mood among the women friends of the bride to be. It was seen as a last attempt at a carefree life that everyone felt the bride was about to forfeit once the ring is on the finger. Nowadays, brides and their maids of honour have decided to change things to suit their own tastes. They plan elaborate destination bachelorette parties at wineries, beaches, or spas. Sometimes the hen's night parties have flamboyant themes like The Roaring 20s, Hipster themes, or even a 5k Run. Of course no hen's night is complete without some
cheap hens night
accessories like boas, tiaras, "Bride Tribe" stamps and matching Tees in pink gold.
Bridal Showers
Bridal showers are a lot less rambunctious, with a wide age range in invitees. These are probably the parties or gatherings where you wouldn't mind inviting the mothers of both the bride and even the groom. Even some older aunts or friends can be thrown into the mix. It is much more elegant, mostly held during the day, and the food and drink is chosen more in keeping with a relaxed day time party. it is a great opportunity for the bride to meet and greet all her friends and relatives who have been supportive and helping her throughout the wedding week, and a chance for the same people to wish her well and shower her with gifts for her big day, and the even more important honeymoon. Some ideas people opt for are high tea, winery tours, cooking classes, spa treatments, craft-making and more.