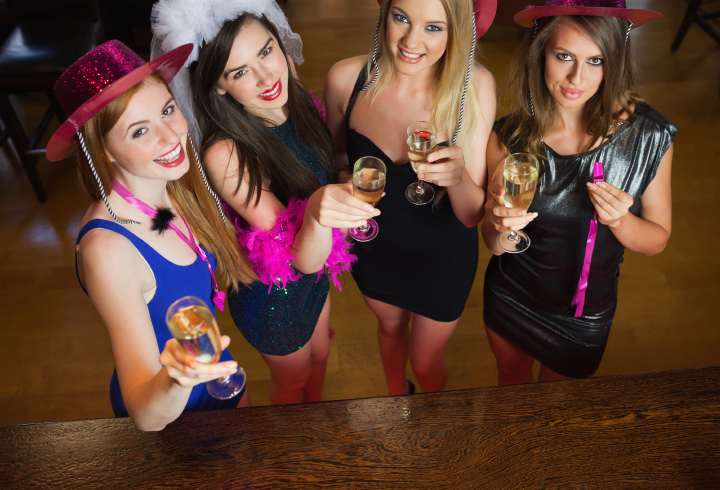 The tradition of bachelor and bachelorette celebrations has been one that has been cherished for decades. Men and women take this chance of a lifetime to indulge their sinful pleasures with an all access pass to off the charts fun. However, every bachelorette has to get back to her life as a fiancé or even be married the next day; which is why you must not commit these bachelorette bash mistakes.
Every bride-to-be has a different perspective to her bash, so if you are the maid of honour planning the party, you must be respectful to her sensitivities. Whether it is a bride who hates strippers or someone who simply objects to a raunchy theme; there is certainly a way for you to make her feel special with sashes, tiaras and inoffensive hens games. After all, it is her evening and the bash should be one that she enjoys the most.
Displaying embarrassing pictures of the bride or some of her naughty spring break videos gone viral. Women who have a lot of co-workers and distant relatives attending their party must contemplate the theme well in advance. The last thing you want to do is embarrass the bride or create awkward that will make it difficult for them to work together later.
Arranging for a tattoo artist. Not everyone loves tattoos that are permanent, so before you jump the gun and hire a tattoo artist, have a chat with the bride and find out whether that is something she would like. (Note: Opt for henna tattoos if you are unsure, as these are temporary yet a stunning tangerine colour).
Brides with conservative or overly protective fiancé's should take a moment to talk to them about the kind of bash they are planning. At times men are extremely offended when the seemingly nice girl next door has a raunchy bachelorette that simply kills the wedding plans.
Even if the bridesmaids all know one another, planning
hens games
is crucial. The last thing you want is for people to sit around having a chat while getting bored instead of making memories that last forever.