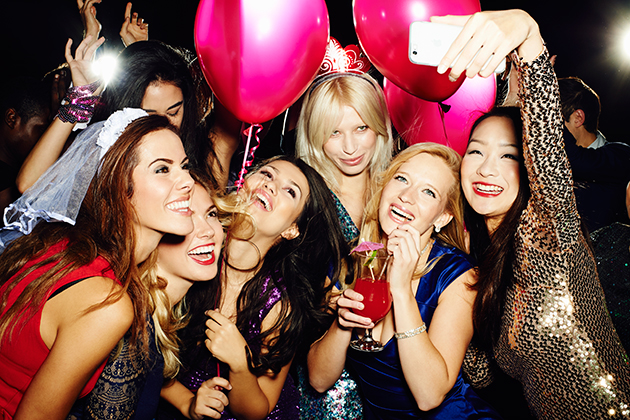 Whether you are planning your
bachelorette party
openly, secretly, or in collaboration with the group, there are a lot of details to decide upon, namely the where and the what. The party doesn't necessarily need to be a super elaborate, multi-destination mission, which could actually overcomplicate things. You also wouldn't want the night to feel forced or rushed, so the goal is often to aim for simplicity.
Choosing Venues and Activities
You can take your
bachelorette party
in several different directions, and it's great to be creative, but you should also consider the interests of the person you're doing this for. You can always go to the clubs or the bars, and if you're planning on inviting a ton of people, you can rent open venues and supply all the drinks and party supplies yourself. You can also aim for other, less traditional activities such as dinner at a winery, flower crown and bouquet making, or just quiet gatherings at home making desserts or doing some of the group's favourite activities.
The Party Supplies
If you are hosting the party at someone's house or at a celebration venue, you can really load the place up with
cheap hens night
supplies and experiment with decorations that are equally fun, classy, and tailored for the bride-to-be. No matter where you go, you can always include some essential party supplies like tiaras and veils, balloons, confetti, and other bachelorette-themed partyware.
Dos & Don't
When you are planning the party, you don't want to overcomplicate things and have the night feeling forced, but you do want to keep in mind the personality of the bride-to-be. You do want to come up with several different activities and ideas and communicate with the group about which is the best way to go. Don't worry about what other people think or try to impress, but do keep everybody's budgets and interests in mind.