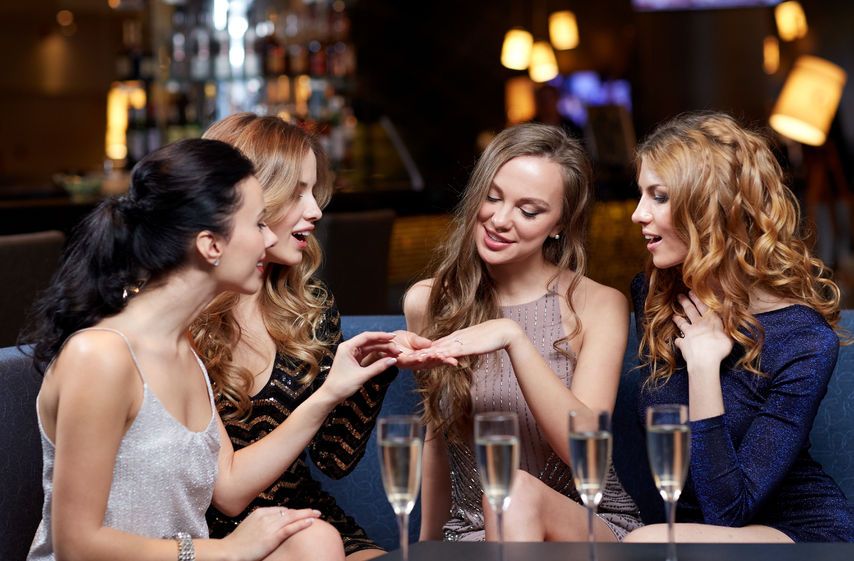 The
hens night
is one of the most important days in the wedding week, for the bride to be. It is the day that is absolutely all about her, where she can let her hair down, relax and have some fun with her closest friends. It is also the day when she has the least amount of stress, as all the arrangements are usually made by the maid of honour. If you have been chosen to that honour, then you know that your duties during the
hens party
are very important. One of the top things on your to-do list is to make sure that everyone follows hens night etiquette. Each bachelorette party is different and each of the guests is unique. However, there are a definite set of Dos and Don'ts that are not to be broken at any moment. Here are some rules that you should know, and remind the guests to follow:
The bride comes first: the bachelorette party is all about the bride, and there's no question about that. Remember that the planning for the hens night, and all the related decision making, should be done with the bride in mind. Even though you and the other guests are taking time out to attend the party, and even spend money, to make the bride feel special, it is still important to think of the bride's happiness. Remember, if the bride is happy the wedding weekend will also be a happy, pleasant one for everyone.
Managing money: the most acceptable arrangement on money, as far as the hens party is concerned, is for the maid of honour and the bride tribe to share the expenses. On the other hand, always take into consideration the comfort level of your guests, especially if you are planning destination hens parties, or something more extravagant. This may not fit the pockets of all the guests. In this case, you need to talk to the guests and find out what would work best for them, while still making it memorable for the bride to be.
What to wear: if you have opted for a theme for the hens party, then you will have to do a little more planning to make sure that the bride is happy with the theme, and everyone else has an appropriate outfit for the party. Also be prepared for the weather, making sure that you are warm enough if it's going to be a cold night. You don't want the bride or any of the guests falling ill right before the wedding. Also make sure that the bride is in a different colour outfit than the rest of the hens party, or that she stands out in some way from the rest.