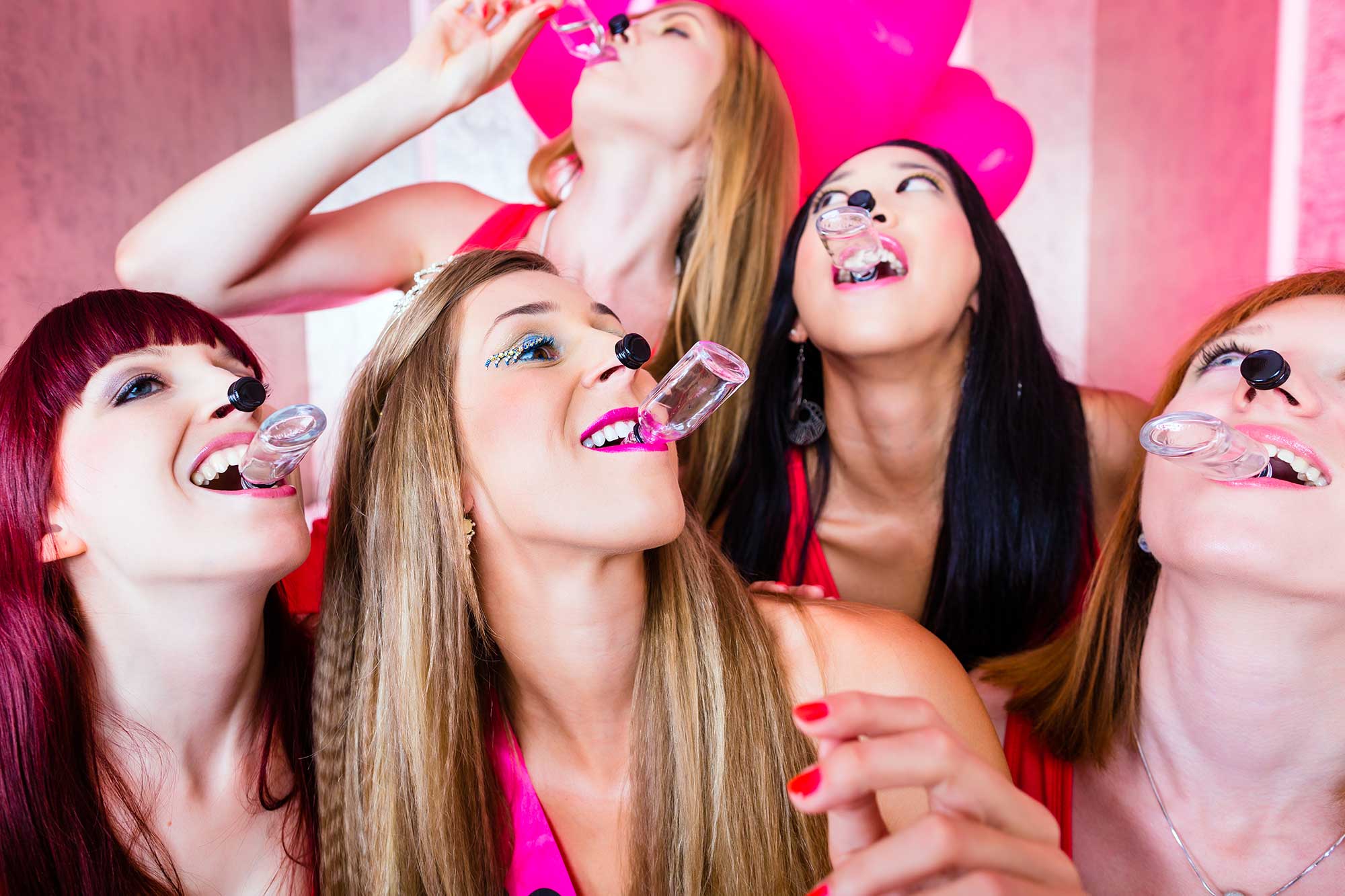 Planning a hens night can be a challenging task with all the pressure of making it extra special for the bride as well as her guests. If you have been given the big responsibility of organising this event, we bring you some useful tips that will help you ensure that you haven't forgotten the basics for the party.
Crowns, Veils and Sashes - If you are heading out in the city, you might want people to know there's a hens night going on. And nothing says bachelorette than bright pink and black sashes, bridal tiaras and veils. Ensure that you buy hens night sashes for the bridesmaids and the maid of honour as they will definitely love the attention!
Shot Glasses and Cups - A hen's night will be incomplete without some awesome drinking stories. Make sure you have enough supplies of shot glasses and cups so that the drink keeps pouring in and the fun never stops!
Treats - Many times, friends forget to add the fun in their food plans. If you want to truly make the night special, ensure you have thought well about the treats you will be serving. This can include willy lollipops, pecker cup cakes, pecker pasta, gummy pecker rings, willy cake sprinkles, etc. Get creative and make the treats spectacular!
Game Supplies - A bachelorette party must have some amazing games. Make sure you have brought enough supplies and ideas for hens games so that your friends can get together and enjoy the night.
A hen's night will only come once in the bride's life and thus, it must be one of the most memorable days of her life. Remember to have everything planned and purchased in advance for an unforgettable party!