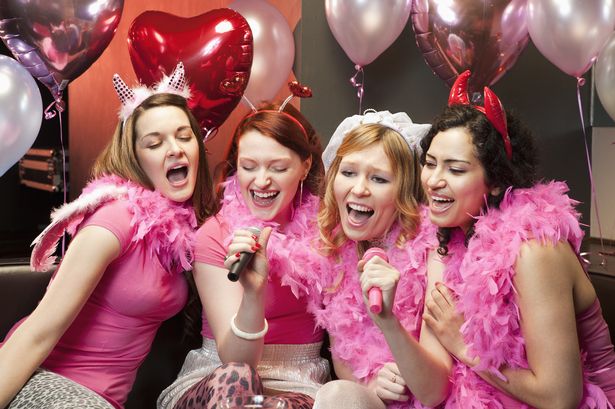 You are planning a hens night and have no idea where to begin.  Well, start by coming up with a theme. A
hens party
should be the stuff of fantasies, but the fantasy should be the bride's and not your own.  Be sure to find out what the bride would like as a theme.  There are brides who already know what they want and others who may not be sure and are open to experimenting. Here are some ideas to work with:
Kiss the Dice – If your bride enjoys the casino, this works beautifully. If you have the money, arrange for a party weekend filled with hens games and hens night accessories that will make it more entertaining.  Go out to the casinos and a night out wearing the hens night sashes and enjoy your time together.
Pampering – Many brides like to party and play cheap hens night games but there are other brides, mostly older workaholic types who prefer to relax and get pampered. This party should be planned around a spa.  Plan a slow day full of relaxation and beauty therapies.  Later you can go to a quiet place for cocktails and hens night games.
Art – If she is the creative type, it may be a good idea to have her go to a creative studio for some art then head out to dance later on. This is a great opportunity to dress up in a themed costume and hit a karaoke bar.
Be sure to pick up some bachelorette party supplies such as hens party sashes and bridal shower games to spice up your day.